Commercial centres are famous for high traffic and understandably, the carpets there tend to get dirty much faster. Carpets or rugs are one of the first things potential clients look at when they come into your office, hotel, gymnasium or other related businesses. A dirty carpet could do a lot of damage to your reputation, or worse still, chase away potential clients.  We offer the best commercial carpet cleaning hills area has to offer. We can revitalise your carpets and reduce the need to frequently change them. This saves you a lot of running cost while keeping your office, hotel, event centre or other commercial building fresh and clean.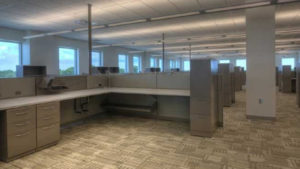 Your floor speaks volumes
Neat appearances create perfect impressions and you can't underestimate the role of impressions in building lasting business relationships. Imagine how disgusted your clients would feel if they come into your office only to be greeted by stained and dirty carpets. It certainly doesn't bode well for you or your organisation. This is why you need to get in touch with us for the best office carpet cleaning hills district and environs has. Give yourself or your organisation a head start by making your office space a haven for clients. And it all starts with the carpet on your floor. We have the best commercial carpet cleaners hills area has to offer and our unmatched wealth of experience cleaning carpets, rugs, and upholstery in commercial centres is second to none.
Commercial Carpet Cleaners The Hills Area
Our expert technicians recognise how important your business is to you, so we offer much more than just carpet cleaning. We know managing a commercial centre is no easy task, with different people coming in from different places. These people bring with them all sorts of organisms and your carpet is bound to get dirty or infected within a short time. Our services include sanitising and protecting your carpet saving you extra cost by extending the time needed to schedule a carpet cleaning. Our specialised carpet protector is capable of protecting against dirt, stains, and spills, extending the lifespan of your carpet while keeping your business space clean and healthy for everyone.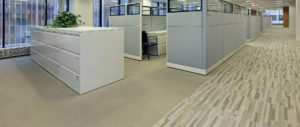 We work at the odd times
Our office carpet cleaners Hills Area can clean your carpets outside of office hours in order not to interfere with your business. We understand how important these periods are, and are ready to take on the job at the 'odd' hours. Our drying time is very short to non-existent and you can trust your carpets to be ready for work within a few hours. For hitch-free office carpet cleaning in hills district that would have absolutely zero interference with your business hours, call on our commercial carpet cleaning in hills district, you'd be making a perfect choice.
Size does not matter
Perhaps you manage an office space the size of a small room or a 1,000 person office, your floor space still needs to make a good impression and we are here to help you achieve just that. We do not discriminate regarding size, as long as you have something for us to clean. Just give us a call today, and you can be sure of the same premium treatment we afford all our esteemed clients. Our commercial carpet cleaners in the hills area are capable of giving your carpet premium treatment in the following places:
Hotels
Churches
Office suites
Gymnasiums and fitness clubs
Sport centres
Event centres
Restaurants
Public facilities and more.